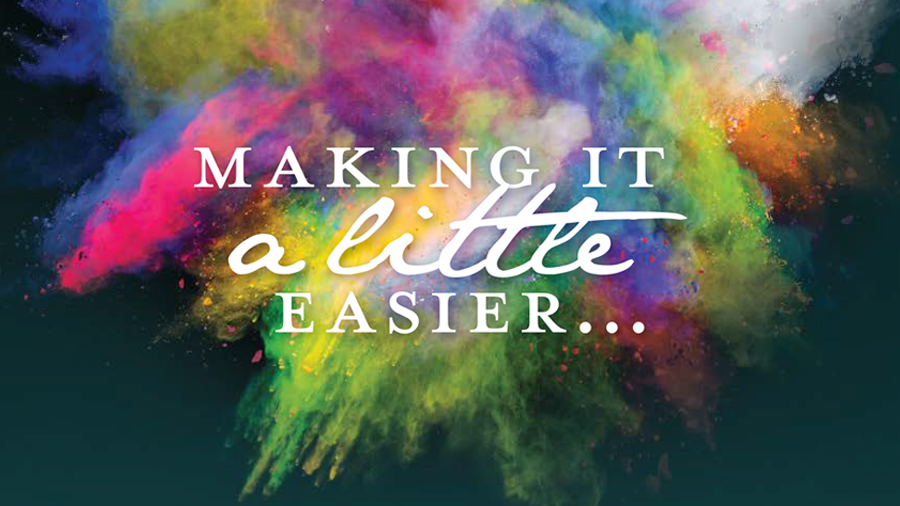 Telling our stories is not an easy task. This is especially true for children, particularly if it involves sexual abuse. When children disclose and a police report is made, providing the details of the assault is a necessary part of the legal process. Sharing this information is scary, confusing, and can trigger a lot of emotions for child victims and their families.
The police, staff of The Children's Justice Center (CJC) and The Sex Abuse Treatment Center (SATC) recognized the need years ago for a support service for children when they disclose information about sexual assault during the police interview. As a result, SATC began providing on-site crisis counseling in 2001 to children and their families at the CJC of O'ahu, including those under the jurisdiction of the Department of Human Services – Child Welfare Services (CWS).
"This collaboration benefits victims and families who are in crisis. All of the players present are there on behalf of the child, each playing a different yet important role," states Jasmine MauMukai, statewide director of the CJC.
A program of the Judiciary, the CJC provides a caring, nonthreatening environment to children who are interviewed by police. Adorned with colorful children's artwork, the CJC has a quaint, homey feel that provides a safe space for youth to disclose what happened to them.
"It is a really difficult time for families," says Rachel Pfund, SATC crisis intervention therapist, "and we are there to validate their feelings, concerns and bravery." With SATC at the CJC, immediate emotional support is provided to children and families in crisis, leading to much better outcomes in their healing.
Though the police interview by nature is investigative, SATC's presence is neutral and solely there to help children and families cope with the process. "I see [victims] feel a lot better," says Detective Darrien Thornley with the Honolulu Police Department Sex Crimes Detail.
Having SATC there makes doing my job a lot easier, because I know that the victim is being taken care of.
"Helping families navigate a system and feel supported allows them to have a conversation about choices and next steps," says Lisa Pang-Saito, CJC multidisciplinary team coordinator. "There is much better coordination, psychological and emotional support for children."
There is a genuine respect among the agencies for each of their roles. Always childcentered, this collaboration brought a true system of care to fruition for victims. One parent wrote of the services her family received at CJC: "Everyone has been extremely helpful and compassionate during this time. As a mother I really do appreciate everyone is concerned for the well-being of my children. Thank you to all of the staff for your continued support." Telling is downright hard. However, with a partnership in place to support children, it makes telling something so personal and difficult just a little bit easier – allowing for the first steps of healing to take place.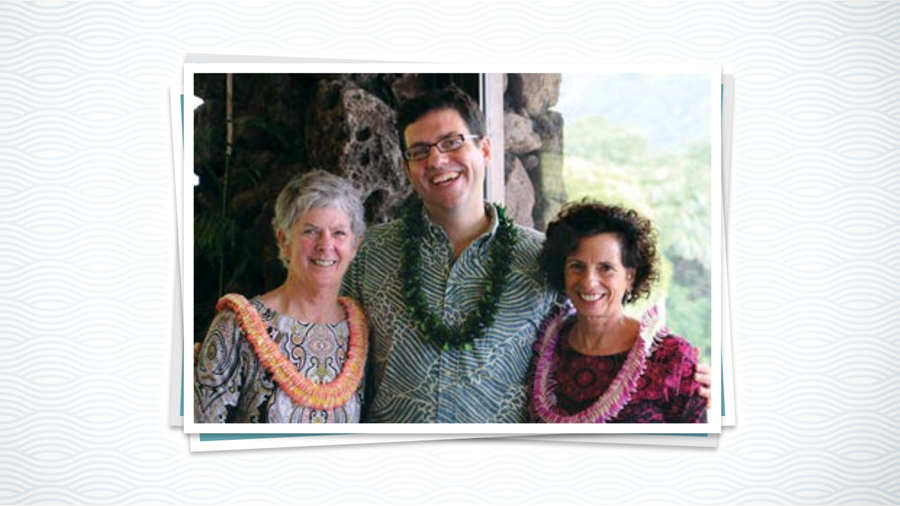 2015 Benefit Luncheon
The Sex Abuse Treatment Center (SATC) welcomed 270 supporters and friends to the 17th Annual "It's Not Your Fault" Benefit Luncheon on Oct. 20, 2015 at the O'ahu Country Club.
At the luncheon, guest speaker Eric Johnson, artistic director for the Honolulu Theatre for Youth (HTY), highlighted HTY and SATC's multi-year collaborative educational partnership. Johnson cited the previous run of the Respect is a Choice Program and the new [respect] 2.0 education program as examples of how the collaboration has successfully engaged young people in constructive, impactful dialogue about sexual violence prevention. Mahalo to this year's Signature Sponsors, First Hawaiian Bank and Matson, and our Premium Table Sponsors, which included Alexander & Baldwin, Inc., Aqua-Aston Hospitality, Bank of Hawai'i, Colliers International Hawai'i, Hawai'i Pacific University, Hawaiian Electric Company, HMSA, Laura Thompson, Meadow Gold Dairies, Paula Chun, SSFM International Inc., Starne O'Toole Marcus & Fisher, and UnitedHealthcare Community Plan. Sincere gratitude is also extended to the many other individuals and businesses that helped make the 2015 Benefit Luncheon a success. Through attendees' generous donations, $40,000 was raised to support SATC's programs and services.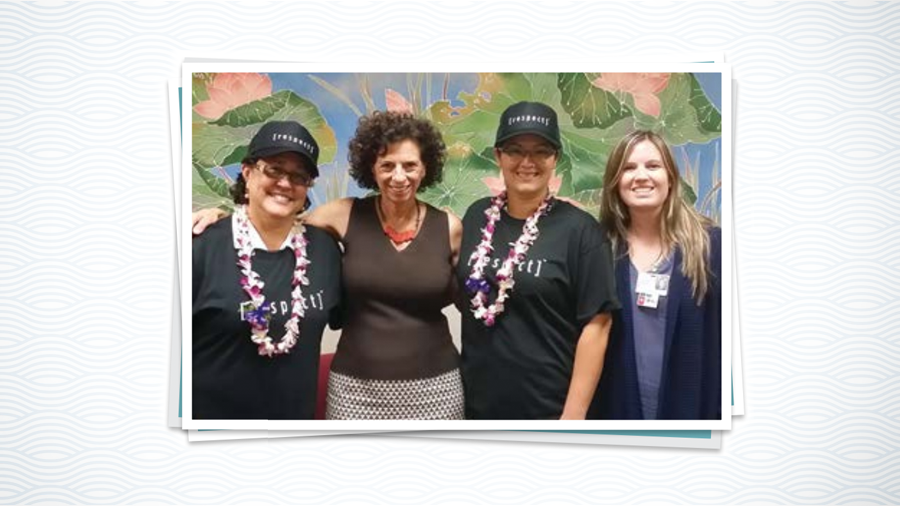 Guam Public Schools Using SATC's K-12 Curricula
In July 2015, the Sex Abuse Treatment Center (SATC) trained two members from the Office of the Attorney General of Guam, Attorney General Elizabeth BarrettAnderson and Deputy Attorney General of the Family Division Carol Hinkle-Sanchez, on SATC's K-12 Sexual Violence Prevention Curricula. The curricula cover age-appropriate lessons around sexual violence prevention and developing healthy, respectful relationships.
A priority for Guam, education is a key measure the territory is taking to address child sexual abuse prevention. Barrett-Anderson stated, "This curriculum is so important because it teaches children to recognize when sexual abuse might happen, the skills to protect themselves, and to know how to get help."
Since being trained, Barrett-Anderson and Hinkle-Sanchez began rolling out trainings with public school teachers in Guam, who will implement classroom lessons starting in 2016. As neighbors in the Pacific, SATC is grateful to partner with Guam with a common mission to prevent sexual violence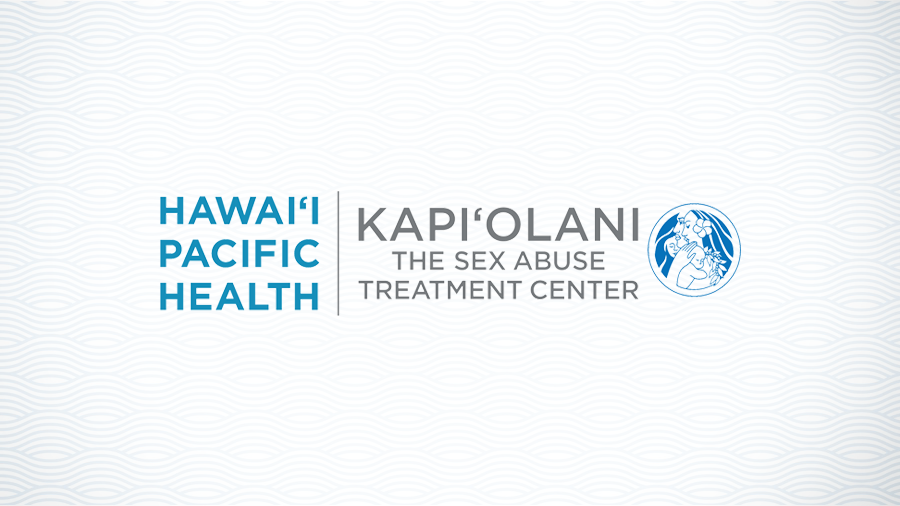 The Sex Abuse Treatment Center's 2016 Legislative Agenda
The Sex Abuse Treatment Center (SATC) is advocating for a number of measures during the 2016 Hawai'i State Legislative Session. The following highlight some of the key pieces of legislation that SATC is supporting:
Legislation related to Erin's Law, a national effort to require sexual abuse prevention education in all U.S. public schools. Sexual abuse remains a serious and ongoing threat to the safety, health and well-being of Hawai'i's children and young people. However, coverage of sexual abuse topics is currently not a mandatory element of public education in Hawai'i.
Establishment of a Hawai'i Address Confidentiality Program to provide survivors a means to shield their new locations from offenders through the use of a substitute address as part of their safety planning.
A Crime Victims' Rights Constitutional Amendment on the November ballot. This state constitutional amendment would help to ensure that crime victims are consistently treated with fairness and respect, and provided enforceable rights to be present, heard and informed throughout the criminal justice process.
Legislation that would support Hawai'i's ongoing effort to reduce the number of untested sexual assault evidence kits in the possession of local law enforcement agencies in a manner that is responsible and victim-centered.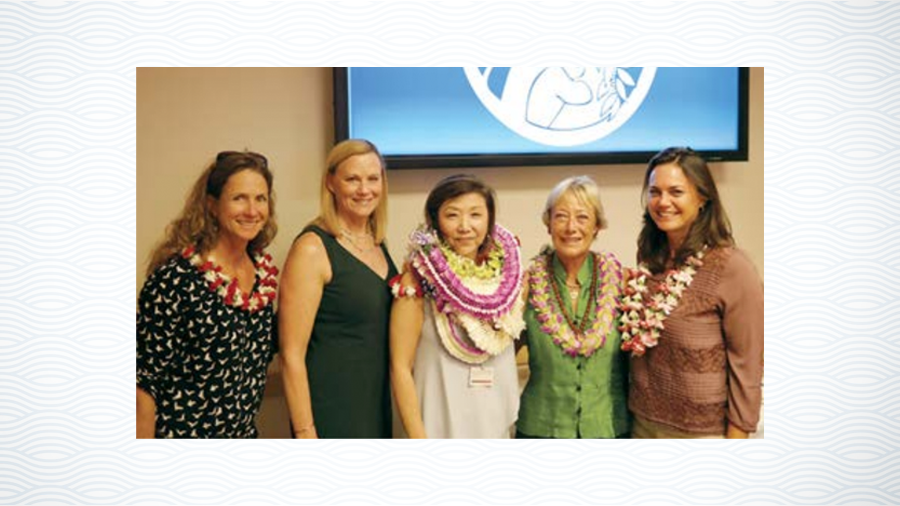 Kapi'olani Medical Center's 2015 Emma Kauikeolani Wilcox Award
Cindy Shimomi-Saito, The Sex Abuse Treatment Center's associate director, won Kapi'olani Medical Center for Women & Children's annual Emma Kauikeolani Wilcox Award and was honored at a ceremony on Dec. 1, 2015.
In 1909, at a time when two of every seven infants in Hawai'i did not live to see their first birthday, Albert and Emma Kauikeolani Wilcox donated the funds to open Kauikeolani Children's Hospital. In 1978, Kauikeolani Children's Hospital merged with Kapi'olani Hospital, then a facility focused primarily on women's health and maternity, to become Kapi'olani Medical Center for Women & Children.
In memory of Albert and Emma's incredible, life-saving gift, each year their descendants and senior members of Kapi'olani's healthcare team recognize a hospital employee who demonstrates exemplary service and commitment to the care of children.
Cindy directs and manages SATC's 24/7 response system for sexual assault cases, overseeing crisis services and medical care for victims who come to Kapi'olani, and has been instrumental in improving Hawai'i's statewide response system for survivors of sexual violence and their families.
In selecting Cindy as the 2015 award recipient, the Wilcox family and Kapi'olani specifically recognized her tireless and dedicated advocacy for young victims of sexual assault, and her important and lasting contributions to the healthcare of children across the islands.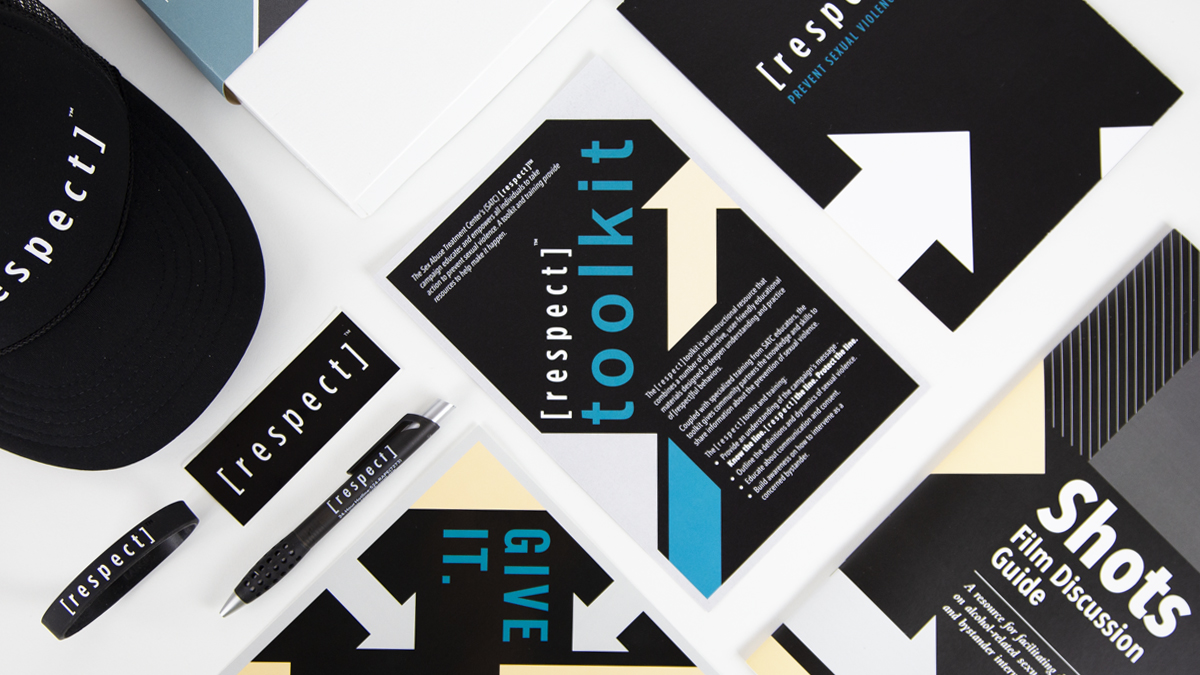 SATC's New Toolkit Engages Campus Partners in the [respect] Campaign
The Sex Abuse Treatment Center's (SATC) [respect] campaign educates and empowers all individuals to take action to prevent sexual violence, and has launched a toolkit and training to help make it happen.
An instructional resource, the [respect] toolkit combines a number of interactive, user-friendly educational materials designed to deepen understanding and practice of respectful behaviors. The toolkit gives community partners the knowledge and skills to share information about sexual violence prevention using the campaign messages: Know the line. [respect] the line. Protect the line.
Since launching the toolkit, SATC has trained several partners in Hawai'i's colleges and universities, including the University of Hawai'i and Hawai'i Pacific University. Those trained have since rolled out [respect] campaigns on their campuses and continue to partner with SATC to provide education to students and campus partners.
Through the use of the resources in the toolkit, SATC hopes to bring community action to preventing sexual violence and building a culture of [respect] in Hawai'i. For more information about the [respect] campaign, toolkit and training, contact SATC's Prevention & Education Services at 808-535-7600 or email satceducator@kapiolani.org. Look up #respecthawaii on Facebook, Instagram and Twitter for campaign updates and ways to get involved.