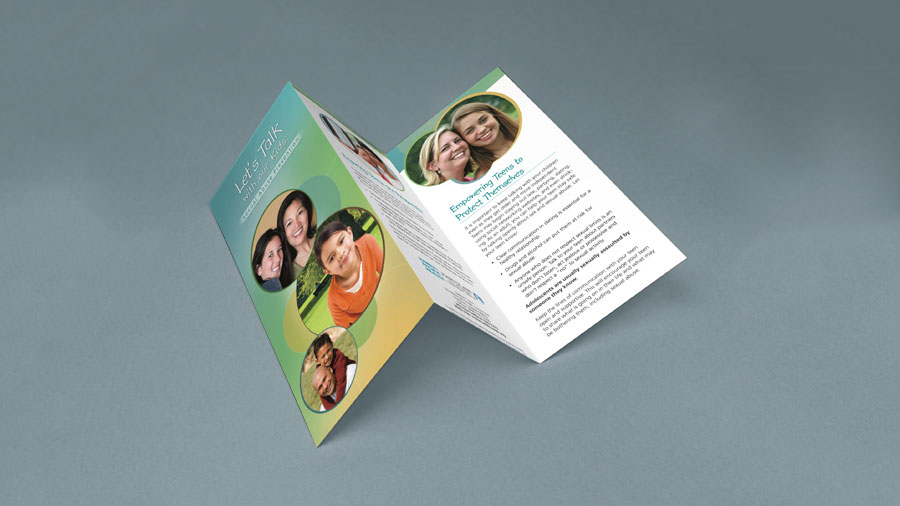 Let's Talk With Our Kids: Sexual Abuse Prevention Brochure
This helpful resource for parents and other concerned adults will increase their knowledge about child sexual abuse and provides useful tips on how to reduce a child's risk of being abused.
It highlights the importance of adults talking with children at an early age about safe and unsafe touching as well as speaking up if unsafe touching happens to them. As children get older, the dialogue expands to personal boundaries - asserting one's boundaries and respecting the boundaries of others.
Get Brochure (PDF)