Online Safety -

Conversation Guide

Children today spend an unprecedented amount of time consuming various forms of unfiltered information, entertainment and communications with others online via family devices, cell phones or gaming consoles. The escalation of unsupervised communication has provided sexual predators increased opportunity and easy access to young people.
FACTS:

1 in 5 kids have been sexually solicited online.
56% of 8- to 12-year-olds and 69% of 13- to 18-year-olds watch online videos every day.
75% of kids are willing to share personal information online about themselves and their family in exchange for goods and services.
Teens now spend up to nine hours a day on social media platforms.
Nearly half of teens admit to taking action to hide their online behavior from parents.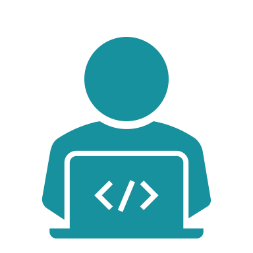 DANGERS:
Online sexual predators use social media, chat rooms and messaging to hide their true age, identity and motive for interaction. It provides them anonymity, instant gratification and easy access to youth. Predators utilize the internet to seduce vulnerable children and teens. They typically build trust with their victims by appearing "cool", concerned, or understanding. In time, through manipulation and increased knowledge of their targets, predators start to introduce sexual topics and the possibility of meeting the young person face to face.
In February 2020 the CyberTipline received 268,938 reports of child sexual abuse material (CSAM) and that number has steadily grown to 1,092,897 reports in April.
*  Nearly 40 percent of children have either received and/or sent a "sext" by the age of 13.
*  Self-generated imagery now accounts for nearly a third of web pages featuring sexual images of children actioned by the Internet Watch Foundation (IWF). The biggest increase is in children 8 & 9 years old.
*  Approximately 1 in 25 youth received an aggressive sexual solicitation in which the sender asked to meet them somewhere, called them on the telephone, or sent them regular e-mail, money, or gifts.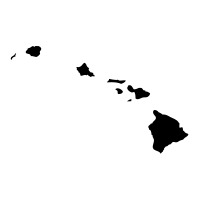 Hawaiʻi's Internet Crimes against Children Task Force, which investigates and prosecutes online sexual predators, reports that many identified internet predators in Hawaiʻi do not have a prior record and represent a wide range of backgrounds and professions. It is estimated that 3 to 5% of the population have these tendencies towards children.
WARNING SIGNS: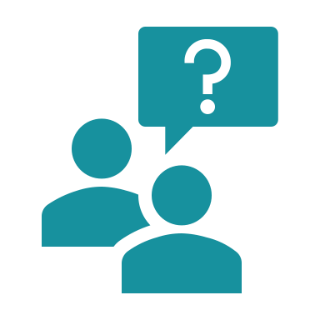 Is your child acting isolated and withdrawn?
Is their phone out of view (under the table or out of view) when they get a text or notification?
Do they run to the bathroom or their room more often?
Does your child stress once they receive a notification?
Do you hear names or voices that are unfamiliar?
Are they spending more time behind closed doors?
Are they taking extra steps to hide what they are doing online?
Are they receiving gifts from people you don't know?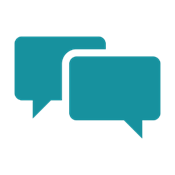 CONVERSATION TIPS:
Before the conversation with your child, tween or teen, review the questions below and note the ones you'd like to focus on.
Review Conversation Tips click here
1) Having internet access has lots of benefits. What do you consider some of the main benefits? What is your favorite thing to do online?
Share what you like best about being online.
2) What do you think are some of the drawbacks or dangers for young people going online?
getting distracted from schoolwork or other responsibilities, cyberbullying (e.g., receiving unkind/ threatening messages, spreading hurtful rumors), seeing inappropriate or sexual content, being approached by online sexual predators, etc.
3) What have you heard about online predators?
people who pose as friends online to trick young people into activities such as sexting, photo/video sharing and/or meeting in person
Explain that online predators are dangerous criminals that harm children and youth. You may want to share a statistic or two from the Facts on page 1 and/or discuss an online predator news story. (news stories at http://ag.hawaii.gov/hicac/ )
4) If you meet someone online, how can you be sure who they are if you haven't met them in real life?
5) If an online predator was trying to gain a young person's trust online, how do you think they could do that?
by lying, pretending they are younger than they really are, sounding "cool", acting like a good friend, pretending they like the same music, sports, movies, etc.
Explain that after online predators establish trust with a young person, they may:
start talking about sexual things or want to exchange sexy or nude images,
start to pressure or attempt to manipulate them, or
ask them to behave in ways that do not feel true to them or match their values.
These are red flags, especially if they ask the young person to keep this activity, meeting or anything about their relationship with them a secret.
6) What would you do if someone sent you sexual photos or messages? Asked you to meet them in person?
stop all communication, tell you or another adult I trust, call the police, report it to http://www.cybertipline.com – a website where you can report suspected sexual predators so the authorities can follow up on it, etc.
Reinforce the rule: Never meet face to face with anyone you meet online without talking to me first.
7) How can you be safer online?
Add to your child's suggestions with the following internet tips:
Don't share personal information with people you meet online:

home address, phone number or the name of your school

Never open e-mails from unknown senders
Social media tips:
Don't accept strangers or just anyone as a friend. Know your followers. Be choosey. Use your judgment. Who are they?
Use your privacy settings (ask yourself: What is on my profile & who can see it?)
Don't post sexy, revealing or suggestive photos of yourself (it may give others the wrong idea about you)

Have you ever seen an image/video that one of your friends shared with someone else?

Don't forget mobile devices could be sharing your location. Check your settings.
Block and report anyone who makes harassing, threatening, or inappropriate comments. Do you know how?
8) How much do you let people know about you while gaming? Do you feel safe while you are gaming online? Why or why not?
9) How do you respond if someone bothers you while you are gaming?
10) What are the other players like?
BOTTOM LINE: (wrap up conversation)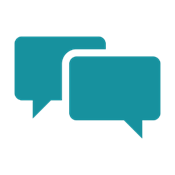 Never meet face to face with anyone you meet online without talking to me first.
Internet predators take advantage of young people, so protect yourself. (mention 2 or 3 ways discussed above)
If you ever feel uncomfortable or concerned about any online communication, you can always talk with me about it.
NOTE: Teens are often reluctant to report personal or safety related online concerns to parents for fear that they will restrict their online access. It helps to stress that you will not take away internet privileges if they come to you for help. Let them know that their safety is your top priority. A two-way dialog can go a long way toward helping your children understand how to minimize legal, social and reputation risks.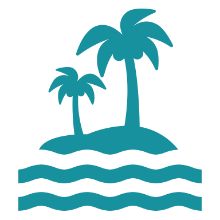 SAFETY STEPS ADULTS CAN TAKE:
Internet Safety:
Be familiar with the technology your children use.
Monitor usage of their internet enabled devices.
Regularly check online and social media activity for inappropriate postings or photos.
Set some ground rules.
Learn about the sites, games and apps your children use. Ask them to show you their favorites.
Try to be a good role model of device behavior.
Have dinner together as a family (when/if possible).
Encourage a balanced life that includes outdoor activities.
Recognize the difference between heavy use and excessive/obsessive use.
Recognize that obsessive technology use could be a symptom of other issues.
Ask yourself if you are distracted from noticing if your child needs help.
Pay attention to their online activities and how it relates to their mood (look for signs of distress).
Be nearby while they're doing homework.
Consider banning tech devices from their bedroom after bedtime:

Establish a family rule and plan for the date the new rule goes into effect.
Explain that you can't stop their friends from sending text messages or having them receive other notifications during the night that wakes and disturbs their sleep.
You also can explain that the light emitted from a device is a sleep disturber.
Charge the devices in a common area or parent's bedroom.
Use an alarm clock instead of the phone.

Set limits and consider using parental controls built into game consoles and PC operating systems.
Have regular conversations about online behaviors. We allow our children to go hang out with friends in real life. We have to allow our children to hang out with their friends online as well. However, parents sometimes see technology as the kids place, and don't want to insert themselves. If someone comes to your home to hang out with your child, you will talk to them and occasionally check on what they are doing. We should be just as comfortable knowing who our kids are hanging out with online. This does not mean you join in on every conversation. It means you step into their world and step out. Just like in person, you step in more when they are young than you do when they are older.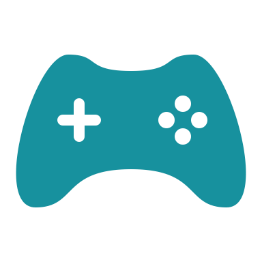 Gaming
:
Take an active interest in the games that your child plays and wants to buy.
You can research games' ratings and content on www.esrb.org.
Know which safety features are available on the gaming equipment that your child uses—a headset may have voice-masking features, for example.
Keep gaming consoles in an easy-to-supervise location and be aware of other places where your child may be accessing games.
Tell your child never to give out personal information while gaming or agree to meet anyone outside of the game.
Set rules about how long your child may play, what types of games are appropriate, and who else may participate.
Have your child check with you before using a credit or debit card online.
Check to see if the games your child plays have reporting features or moderators. Review these features with your child.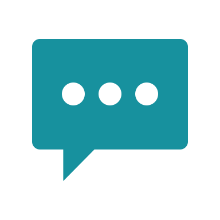 Social Media: Social Media is a great way for youth to stay connected with friends and families; connect with communities they belong to (i.e. kids having experienced the loss of a caregiver); and the new reality of socialization for this generation.
Using social media and platforms such as FaceTime and Zoom are increasing exponentially and that can be great for increasing personal connections. The use of these tools should have some sort of parental control or supervision that relates to the age and behaviors of the child.
The younger the child, the greater the restrictions, and the older the child the greater the freedoms. However, there should be limitations set for all age groups. As an example; you don't want your 16-year-old zooming with their friends at all hours of the night or with a complete lack of supervision, which could be simply requiring their bedroom door be left open.
Parental communication with kids is the best way to ensure safety on social media, establishing rules and expectations. Just because a teen is able to get a driver's license (make the car go and know the signs and rules of the road), we don't give the keys to our car until we've had the conversation (repeatedly) with them about our expectations. That's the same process we should have with technology.
For information, advice and safety tips check out the resources below.
RESOURCES: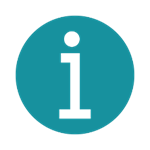 The Hawaiʻi Department of the Attorney General offers "Keeping Safe in Cyberspace" community presentations.

Contact: Crime Prevention & Justice Assistance Division
Phone: (808) 586-1444
E-Mail: valerie.s.mariano@hawaii.gov

The National Center for Missing & Exploited Children (http://www.missingkids.org/home ) provides services, resources and technical assistance to child victims of abduction and sexual exploitation, their families and the professionals who serve them.

The NCMEC operates the Cybertipline (http://www.cybertipline.com ). It is a national website to report incidents of online sexual exploitation of children.

Hawaiʻi Internet Crimes Against Children Task Force (http://ag.hawaii.gov/hicac/), created by the Office of the Attorney General, is dedicated to protecting children in the online environment. In addition to providing educational resources to the community, its Internet & Technology Crimes Unit investigates and prosecutes persons who victimize Hawaiʻi's children through the use of computers and the Internet.
The Internet Crimes Against Children (ICAC) - Task Force Program (https://www.icactaskforce.org/ ) is a national network of 61 coordinated task forces representing over 4,500 federal, state, and local law enforcement and prosecutorial agencies. If you're looking for ways to educate yourself, your children, co-workers, teachers, etc., ICAC's Internet Safety page has compiled videos and resources that offer a variety of tools for learning and teaching how to safely use the Internet. https://www.icactaskforce.org/Pages/InternetSafety.aspx
Netsmartz Workshop (http://www.netsmartz.org) is an interactive educational site of the National Center for Missing & Exploited Children® that entertains while it educates children (5-17) how to be safer on and offline. There are excellent resources for parents and educators too. Be sure and check out the easy to use Tip Sheets about digital safety for tweens, teens, parents and educators https://www.missingkids.org/netsmartz/resources#tipsheets (*Hyperlink doesn't work for Internet Explorer, please manually type the website address in or open this link into an alternate browser such as Chrome or Safari).
Enough is Enough (https://enough.org/resource_center ) is a website dedicated to empowering adults to protect children from online threats. Their resource list provides the latest information, resources and software tools to protect children. Check out their Internet Safety Rules 'N' Tools that spells out age appropriate internet usage guidelines and safety tools.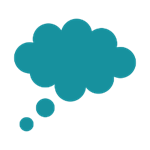 Frequently Asked Questions:
Q.  For
online safety information
, do you have specific recommendations for
individuals with disabilities
?
A.  We suggest you check for further information with the leading organization related to the disability. Online use, supervision and monitoring should be based upon the abilities of the individual. Here's a link that provides
additional helpful resources
;
http://yodisabledproud.org/resources/safety-online.php
Q.  How does a parent
check the history
or where the child has been on the internet/social media?
A.  Generally, you will
go to Settings
for your internet browser: Safari, Chrome, etc. You would then look at
History
. Every device and or browser is different.
Q.  Why do youth
sext
?
Sexting is sending sexually explicit messages of yourself or someone else over a cell phone.
It can be naked pictures or suggestive text messages written in code or with emojis.
A.  There are a variety of reasons why youth become involved in sexting. These reasons can be:
Curiosity
(learning about sex is normal behavior),
Peer Pressure
(pressure from a boy/girlfriend),
Attention, Flirting
and
Expressing Love
(with social distancing, some youth are showing their affection through imagery and some are doing so because they are afraid of losing their relationship),
Risk Taking
(this activity can be exciting), and
Safer Than Real Sex
. It can also be a result of
grooming
behaviors or
sextortion
.
Q.  What have you seen happen to victims of
sextortion
if they do not report the abuse to anyone? What can sextortion escalate into?
Sextortion is blackmail; when someone threatens to send a sexual image or video of you to other people if you don't pay them or provide more sexual content.
A.  The ICAC Task Force had an investigation where the child continued to send images of themselves until the predator asked them to meet or they would release the images. The child met the predator out of fear, and they were sexually assaulted. ICAC members have charged offenders with criminal sexual penetration of a minor, child enticement, kidnapping and human trafficking. Also, in a second reported incident (after the sextortion had taken place) the child was so afraid to get in trouble, or get their parent's in trouble, they took their own life.
Q.  Do you have a
phone/technology contract
where a parent and their child decide on healthy objectives and then they both sign?
A.  
Family contracts are a great idea
. It helps everyone know and understand the rules and expectations. You can do an online search of "Internet Contract for Kids" to obtain some examples. Common Sense Media has this information:
https://www.commonsensemedia.org/family-media-agreement
.
Q.  How do you navigate online and
sexual exploitation for youth that are older than 16
with laws that differ on
age of consent
?
A.  It can be very difficult for those who can legally have sex to understand that taking a picture or video of the act can be illegal.
If either of the youth are under the age of 18, and there is sexually explicit images or video, that content is considered child sexual abuse material (legally child pornography).
The discussion about the content of the material should be on how it is used by offenders. Many youths don't realize the market for that material and how offenders share it. Often the response is - my boy/girlfriend won't share it.
Q.  I am working with
Spanish speaking parents
that are struggling to supervise their kids electronic use that is most often happening in the English language.
Any ideas? Resources?
A.  Common Sense Media is a great resource:
https://www.commonsensemedia.org/latino
Q.  How do you put
security features on a child's phone
?
A.  You can do this by either downloading a monitoring
App
or by going to your
cell phone carrier
(i.e. Verizon, AT&T, etc.) and putting limitations on the phone, including
limiting their access to content and WiFi
.
Q.  What if you find out your child or
a child you know has been involved in sexting
? What are the proper steps to take?
A.  Talk with your children about sexting in a
relaxed setting
; keep in mind they may not understand the word sexting, "sending nudes" is more common language a child may use.
Ask them what they know about it.
Express how you feel in a conversational, non-confrontational way.
For one thing, help them think about what it might feel like to have intimate photos or videos of themselves forwarded to any number of peers by someone they thought they liked or trusted.
If they want to avoid the conversation, that's ok, have it anyway. Just don't expect it to last very long and be respectful of how they respond.
Children should understand the consequences of sexting and how they can range from nothing at all to extremely serious.
Q.  If I catch my child talking to an adult and
I ask the adult to stop but two days later the adult is talking to my child again
, is that a crime?
A.  That depends, what are they talking about? Is the
adult trying to entice the child
? I would call the
police and file a report
. Also, if it is
sexual
, call the National Center for Missing and Exploited Children, 1-800-843-5678
.
Q.  What happens
if my child is exploited
? If they share nude pictures?
Will they get in trouble
? What agencies are working to
help kids that have been exploited online
?
A.  Depending on your state laws. If your child was groomed or enticed to send pictures, most likely they would not get in trouble. The National Center for Missing and Exploited Children has some excellent programs in place:
https://www.missingkids.org/netsmartz/topics/sexting
and
https://www.missingkids.org/gethelpnow/csam-resources
.
Q.  What does your
child do if they receive a nude photo
?
A.  
Document who it came from
: Screen Name, Email Address, Social Media Platform etc.
If it is an adult sending a picture to a child, tell the police.
If it is a child to a child, let their parents know.
Q.  How do we address
a youth that is involved in a "relationship"
that ticks multiple boxes on the
grooming
checklist? They
trust the person
that is manipulating them already, and believe they have a future with them?
A.  That can be a difficult situation. The best way is to have an
open discussion
about the relationship. Making the situation a right or wrong issue could cause the relationship to go underground.
Ask them what they like about the person.
What do they know about the person?
How did they meet?
What does the person want out of the relationship? Do they ever talk about sex or ask for naked images/videos?
Try to find a way to explore the relationship with the youth.
Although it may be difficult for a victim to see how they are being manipulated, if you try to completely shut things down, you may cause the youth to become more aligned with the groomer.
It is better to stay in the know and keep the conversation going, and of course implement rules regarding use of the devices from their bedroom during the night. Charge the device in a common room or parents' bedroom.