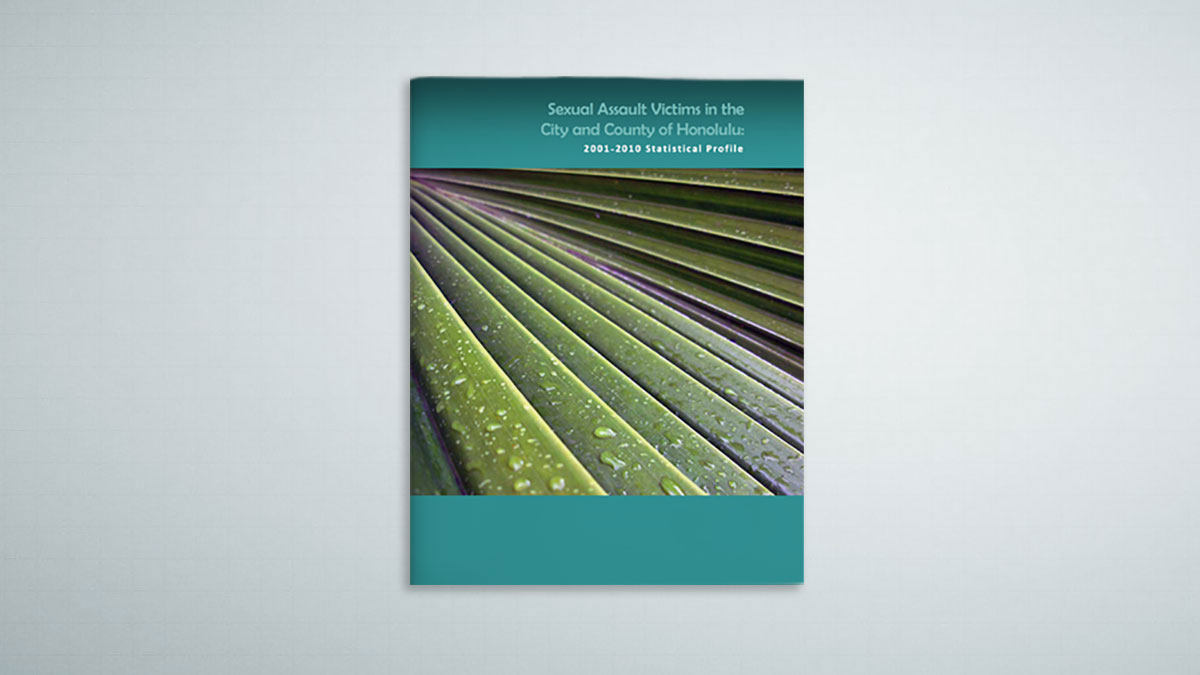 Sexual Assault Victims in the City and County of Honolulu: 2001 - 2010 Statistical Profile
A report by the Sex Abuse Treatment Center (supported by the Hawaii State Department of the Attorney General Crime Prevention & Justice Assistance Division.
Provides a descriptive analysis of over 4,800 sexual assault victims who received SATC services from 2001 through 2010. It also examines trends over the past 20 years, comparing these findings with those from the prior decade.
Get Report (PDF)