Help a Friend or Loved One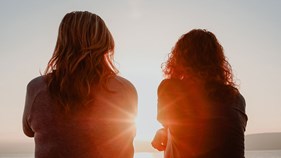 Recovering from sexual assault is a slow, rebuilding process. The psychological impact of the assault can be severe, even if the victim didn't suffer any physical injuries. These devastating feelings continue long after the assault ends. You can help your friend's or loved one's recovery by taking the following steps:
Believe what your loved one tells you about the sexual assault.
Reassure the person that the assault was not their fault.
Ask your friend what they need.
Listen when your loved one needs to talk.
Allow your friend to control how much they share about the assault.
As hard as it may be, allow your loved one to experience the pain. Know that you cannot fix or change what happened to your friend.
Encourage and support your loved one to seek professional help.
Be prepared for setbacks in their recovery.
Allow your friend to choose who they tell about the assault and when.
If the victim is your partner, the decision on when and at what pace to resume sexual contact should be your partner's choice.
Let your friend make the decision about whether or not to report the assault to the police.
Support your loved one for surviving the assault. Keep in mind that fighting back during a sexual assault may not have been an option. Victims may feel that their chances of surviving were better if they didn't resist. Whatever action that was taken during the assault was the right one.
Sexual assault is traumatic for all involved. You too, may feel victimized by the assault and experience feelings of confusion, anger, shock, and disbelief.
These are normal reactions. You may blame yourself for not being able to protect your loved one. But know that the only person to blame for a sexual assault is the assailant. Counseling support is available at SATC for victims, as well as family members and partners. In the long run, helping yourself may help your loved one.