Medical Care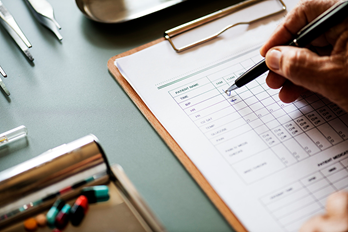 If you have serious physical injuries as a result of a sexual assault, call 911 and seek medical attention immediately.
You can also call the Sex Abuse Treatment Center's (SATC) 24-hour hotline at (808) 524-7273, use our web chat (Monday-Friday, 8:30 a.m. - 4:00 p.m., excluding holidays), or go to Kapi'olani Medical Center for Women & Children within 120 hours of the assault. Although going to the hospital after a sexual assault may feel overwhelming, it's a safe place to get help. You will meet an SATC crisis worker there who will stay with you the entire time.

A Medical Forensic Examination
Is available to any victim of sexual assault. Examinations are done within 120 hours of a sexual assault. Medical care following a sexual assault is important even if you have no visible injuries. This service:

Ensures proper medical attention and addresses concerns about the risks of sexually transmitted infections, including HIV, and pregnancy.
Collects and preserves evidence, even if you don't want to report the assault to the police. Sometimes victims decide to pursue legal action later.

Intake for the examination is done in the Emergency Room of Kapi'olani Medical Center for Women & Children (1319 Punahou Street).
You can bring a friend or relative to the hospital for support.
You can receive the examination even if you don't want to report the incident to police.
Interpreters are available for those who have limited English ability or for the deaf or hard of hearing.
Crisis counseling is provided by the SATC crisis worker during the medical exam.
If you're female, be aware that all Hawai'i hospitals are required to provide information about and access to emergency contraception following a sexual assault, whether or not you choose to undergo a medical forensic examination or report the sexual assault to law enforcement.
There is NO COST for the Medical Forensic Examination or crisis counseling. For more information, visit: The SATC Medical Forensic Examination
Testimonial
Providing a Safe Space
Hawai'i Pacific University is committed to providing a safe, respectful and healthy learning environment, with a particular focus on the urban, downtown community. Everyone at HPU plays an important role in fostering a safe campus by encouraging honest conversations about topics such as alcohol, consent, healthy relationships, safety, and sex. HPU is ever mindful of the correlation between alcohol consumption and sexual assault, and proactively administers training for its students and the community on this issue.
Read Marites's Story