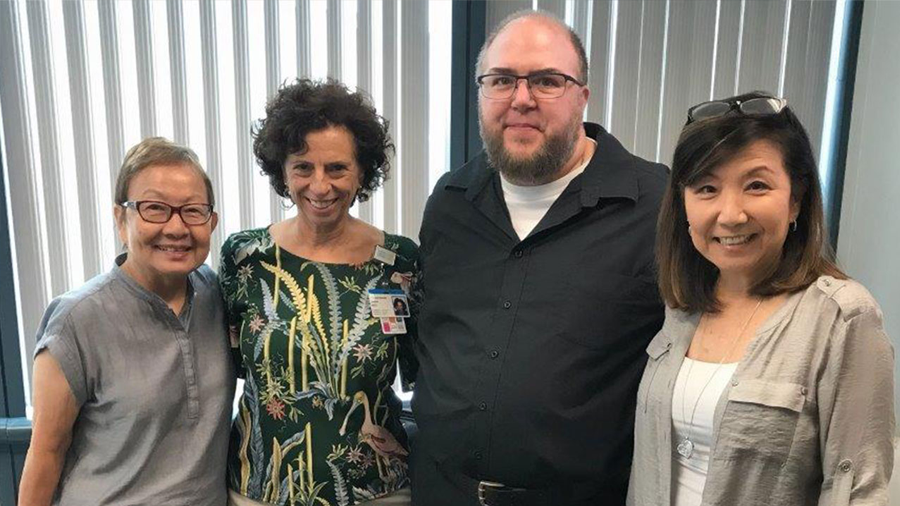 SATC Staff Advanced Training
SATC staff received advanced training in working with survivors in LGBTQ communities with Michael Munson, executive director of FORGE, a national technical assistance provider with respect to sexual violence issues affecting LGBTQ people, hosted by the Hawai'i Coalition Against Sexual Assault.

SATC staff had the opportunity to participate in foundational 101-level training during half-day long seminars in October, with day-long follow up sessions in February that were specialized for each group of service providers, including crisis workers and advocates, forensic examiners, prevention and education staff, and mental health clinicians.

SATC staff also were able to participate in a two-day training on trauma-informed interviewing with Chief Tom Tremblay (Ret.), a national consultant who assisted the International Association of Chiefs of Police with the development of a national curriculum for Trauma Informed Response to Sexual Assault.

Recognizing that sexual assault is one of the most complex crimes in society, this training focused on examining myths and biases concerning sexual assault, how they impacted the way that survivors were treated in the past, and how an understanding of trauma allows everyone who engages with victims to contribute to building a foundation of cooperation, respect, and support. Greater understanding in these areas can lead to more successful investigations and prosecution, and a better overall system response to sexual violence.