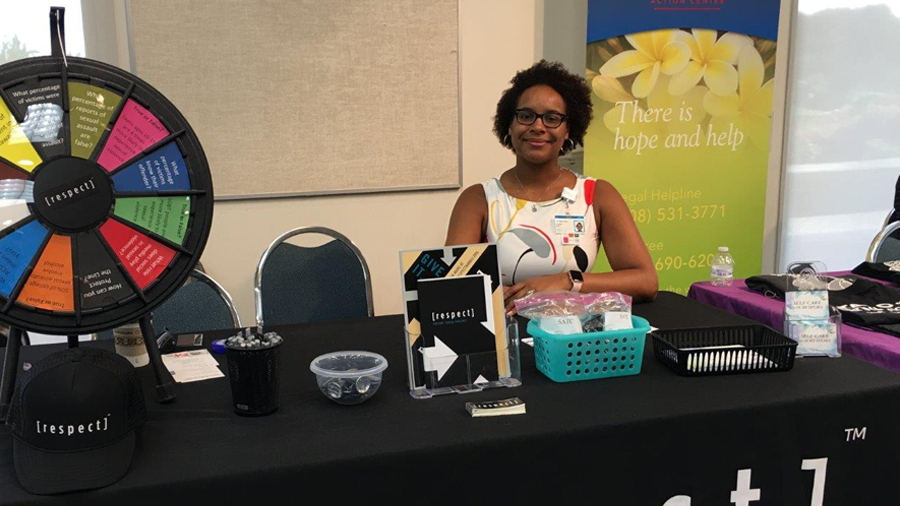 Shots Film and Discussion Guide Training

SATC, in partnership with the Hawai'i Coalition Against Sexual Assault, created the film "Shots." The film is part of SATC's [ r e s p e c t ]™ campaign, which aims to build healthy and safe relationships, environments and communities. The goal of the film is to bring awareness to the high-risk intersection between excessive alcohol consumption and sexual violence, and to encourage bystander intervention. In the film, a common scenario of alcohol-related sexual assault unfolds from the perspectives of all of the people involved: the offender, the victim, and their friends (the bystanders).
 
SATC's educators have traveled throughout the state screening the film and providing education on the factors of alcohol-related sexual violence. Through an informative presentation and interactive discussion, participants analyze the risk factors of alcohol-related sex assaults, and develop ideas for preventing sexual violence. When asked what portion of the presentation was most beneficial, one participant stated, "The video [Shots] and the discussion afterwards. It brought a lot of insight into the knowledge of sexual violence."
 
SATC offers training to facilitate a presentation using the "Shots" film. The "Shots" Film Discussion Guide provides knowledge of the factors of alcohol-related sexual violence, key points, sample discussion questions, and take-away messages to share with their audience. Supplemental activities and suggested readings are also provided. For more information about the
[ r e s p e c t ]™ campaign, and/or the "Shots" film and presentation, contact SATC's Prevention and Education staff at 808-535-7600.